I have the great, good fortune of living next door to a family that loves to cook and eat as much as I do. They've introduced me to Korean cooking. Most recently, I walked into their kitchen to see kimbap (also spelled kimbop and gimbap) under construction from a pot of cooked, seasoned rice, sheets of nori, and long-thin slices of English cucumber, chicken sausage, imitation crab, and fermented daikon radish.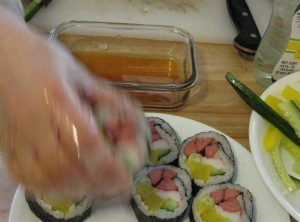 With daughter Hailey nearby prepping the ingredients, the mom, Mary, smoothed the sheet of seaweed, nori, on a bamboo rolling mat.  Then she added a helping of rice seasoned with sesame oil, green onion, and rice vinegar.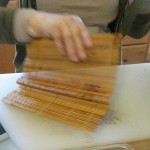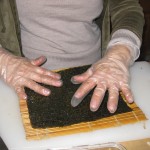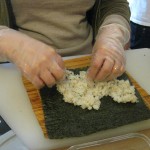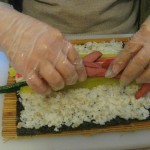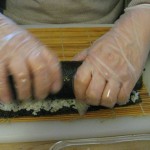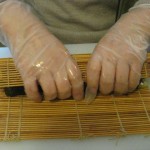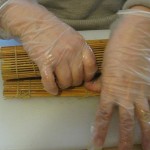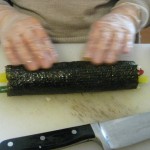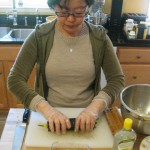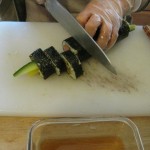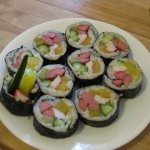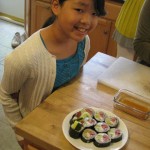 I took small bites of the kimbap slice. "You must eat it all in one bite," came the instruction: Mary, Hailey, Dolan, and Jada demonstrated. I did the same with my cheeks bulging, chewing all the way.  Delicious!