I started gardening in raised beds last year. Special thanks to my neighbor Terry who built them for me! This year I'm adding four more beds.
Simple raised bed tips:  1)  Use screws, not nails, to connect the boards. They'll hold together longer.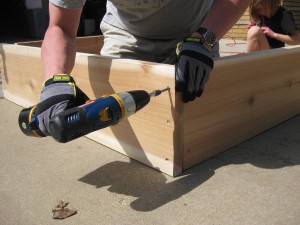 2) Brace the corners.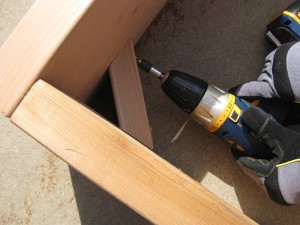 Before filling with 1/3 peat moss-1/3 vermiculite-1/3 mixed variety compost, I lined the beds with newspapers to discourage weeds and chicken wire to discourage burrowing animals.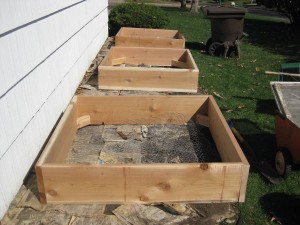 (A side note on the chicken wire: Always reminds me of  homecoming parades in our small town in South Dakota. Instead of flowers as they use for the renowned Rose Bowl parade, we stuffed fluffed-up paper table napkins in the chicken wire to create our creations.
Coming up with the design was great fun! Really!)
But, I digress. Gardening season is here and I'm ready!